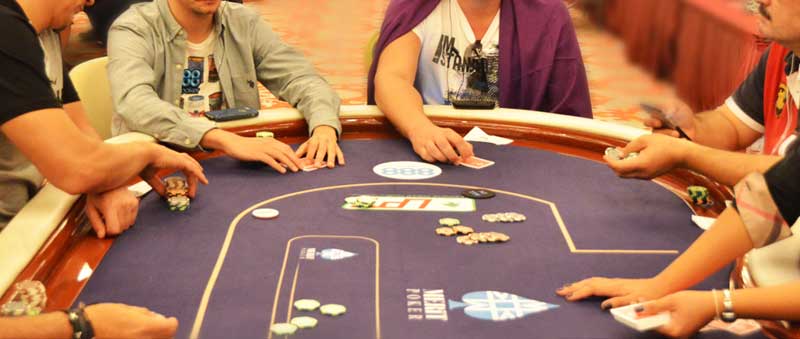 The average online poker player loves a good Sit n Go tournament now and again. I know I certainly do. I've been playing SNG tourneys for several years now and over that time I've begun to notice several common mistakes that many SNG players make.
I myself have made these SNG mistakes on several occasions. But when you learn to recognize them, as I did, you will be able to avoid these mistakes. When you can apply a solid poker strategy and sidestep these pitfalls, the benefits will be clearly visible in your poker ROI.
1st SNG Mistake: Trying to Knock Out Opponents
Sure, it's fun to personally be responsible for the elimination of an opponent, claiming the remainder of their chips in the process.
But it should never be your goal to knock people out of the SNG. If you do, you're paying less attention to your hand strength and more attention to eliminations. When a short stack pushes all-in, don't call just because you have a decent hand.
You're better off letting him have the small pot than letting him double up through your own stack.
2nd SNG Mistake – Carefully Observe the Player on your Left
Keep a close eye on the player to your left. This will be your biggest enemy in terms of getting raised at an inopportune moment.
When this person is short stacked never try to steal the blinds. This person can be looking to go all-in at anytime and may try to induce an all in from you. This also goes hand in hand with our first SNG tip.
3rd SNG Mistake – Thinking you are going to Sneak into the Money
This is a horrible strategy on so many levels. If you don't really play the tournament, your chip count will dwindle because of blinds. Once this occurs, it's very hard to work your way back in with a low stack.
Playing just enough great hands to keep your stack average or above will give you a much better chance of cracking into first when you burst the bubble into the final three.
4th SNG Mistake – Playing Hands Too Soon
When the SNG first starts, sit back and watch everyone. Don't play anything. About 20-30% of SNG players would rather double up in the first few hands than wait patiently for the right moment to strike.
These players will take a relatively good starting hand and push all-in with it, or draw enough chips in to push on the turn and take the pot. You can lose a good portion of chips, if not everything, by making this common SNG mistake. Wait for the fish to go belly up before you start playing any hands.
5th SNG Mistake – Playing Too Tight at the End
Once you're in the money bubble, you can't sit back and wait for that premium starting hand. The blinds are too high and you'll end up short stacked before you know it.
You have to become a little more aggressive at this point, taking advantage of all opportunities to steal blinds and put a dent in your opponent's chip stack. The important thing to remember is that you've already won. The farther you go the more you win, and aggression is way more likely to get you there than passivity.