Online poker has become so popular that we now have poker players who have no experience of playing the game in a real life situation. So, they have no clue that this game can be very exciting in its offline avatar. There are many reasons why offline poker can be as exciting as online poker, or more. Here they are: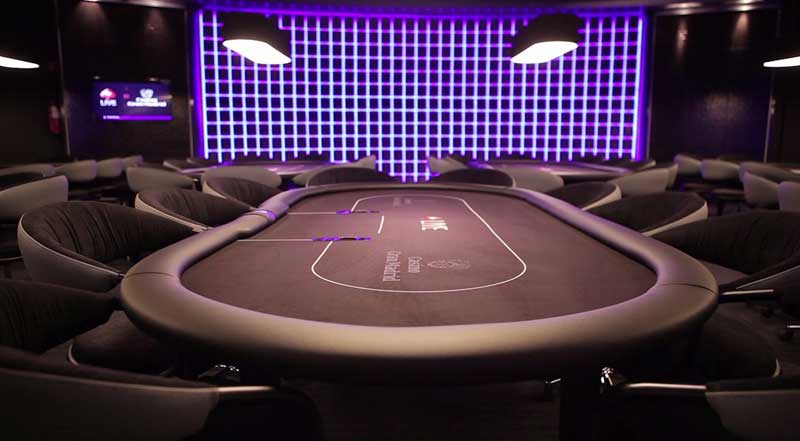 When you play the game in an offline poker room, you meet like-minded people, one-on-one. For you, playing poker could well become a social meeting and enjoyable too—certainly more so than playing the game on your laptop, which can be quite a lonely sport. Even if you subscribe to the online version's chat option, yet nothing could be better than seeing someone face-to-face and having a lively chat with him or her.
By getting to know your opponents, you can know their strengths and weaknesses and can judge their strong and weak hands and whether he or she is bluffing you or not. This would only be possible in an offline poker room because in the online version, you would not know in advance who your opponent is and would have to depend on the betting patterns and frequency of your co-players to check out bluffs and make the right decisions in time.
The ambiance of an offline poker room in a casino or club is something of an occasion for which you are appropriately dressed and ready for. You could be part of a tournament too when you notice that you are the cynosure of all eyes. So, imagine your sense of pride and achievement, if you win in front of such an informed and experienced group of people.
If you transfer this situation to its online version, you could win a tournament, sure, but you will never feel that sense of exhilaration that you would in a casino because you're on your own when you win it and online, you're just a name to everyone else at your virtual table, not an individual with a distinct identity.
And then, things like announcing your decisions, handing out real chips and experiencing the excitement of playing in an offline poker room make playing in this conventional form of poker preferable to its online counterpart. So, if you haven't yet experienced playing in an offline poker room, get out of your house and go to the nearest casino and participate in the excitement of playing a hand of poker there.