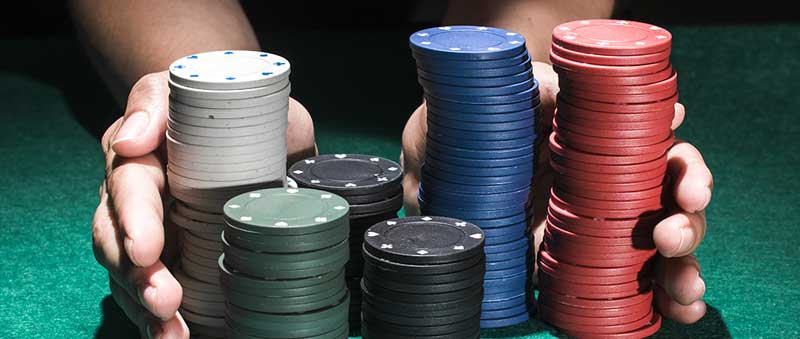 Online Tournament Strategy – When to Move All in
Poker tournaments are infamously hard to conquer. Getting to the final table will not only require luck on your part, but almost inevitably you'll have to pick times to go all in and come out on the better side of the stick.
However knowing when to move all in, and with what hands, is one of the most difficult and misunderstood concepts in online poker tournaments and MTT strategy.
Some players leave it too late, and inevitable choose to move all in as a last resort with bad hands. Other players move all in too early- or with the wrong hand – and leave the tournament empty handed when they could have done better.
Keep reading to find some useful tips on moving all in.
Tiny Stack (Less than 5xBB)
The problem here is that you're going to get called no matter what you shove with – or whatever position you're sat in.
There is simply too much value for a player calling you knowing you won't put any more chips in the pot. In this scenario, you pretty much have to move all in with whatever hand you get – regardless of your position.
Small Stack (About 5 – 10xBB)
Although you'll get some fold equity with a stack size like this (likelihood of making opponents fold to a bet), you're still probably going to get called – especially in a 9 or 10 man table.
In this situation it's recommended to go all in whenever you're in early position with any pocket pair, two cards of face value or 10J, 10Q, 10K and 10A. Going all in with low aces like A5 or suited connectors in middle or late position is also ok.
Remember, you're unlikely to get anything better before you go broke in the tournament. In late position, you should move all in with any King or Ace.
Normal Stack (10 – 50xBB
Your fold equity will be meaningful now, and you'll be able to use your chipstack in successful value shoves whenever you feel the need.
Ultimately you should only move all in preflop with premium hands such as AA, KK, QQ and JJ (possibly 10,10). Remember this is only for you to go all in – with respect to calling small stacks' all ins, you can open your range significantly more.
When you find yourself in late position, feel free to move all in with lower pocket pairs.
Although many players will tell you this isn't playing optimally, the fact the blinds can be so big in tournaments, and that there is little activity behind you, makes it extremely unlikely you're going to get called.