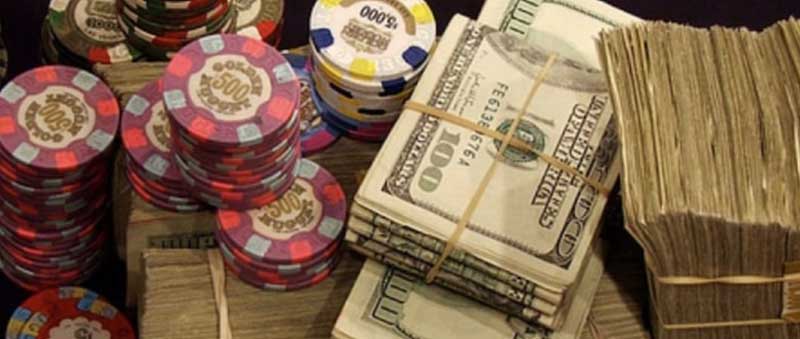 If you have had an interest in poker for a while then you have no doubt seen live poker tournaments on television.
Tournament poker is an exciting form of the game, where the top professional poker players are given the opportunity to battle it out until there is an eventual winner, and the first place prize for some of the major live tourneys can be millions of dollars, like is the case for the WSOP Main Event.
But if you are relatively new to the game you could be mistaken for thinking that tournament poker is the game of choice for many players.
While its possible to win a big score from a live or online tournament, you will find that many skilled players prefer to play cash game poker for consistent income. And to increase that consistent income you are going to want to use some Poker Bonus Codes.
You should know that cash game poker is a very different beast to tournament poker and hence requires a different strategy to beat the game.
In tournaments, if you go all-in your tournament life is on the line. This is not an issue when playing cash games. When playing cash games, you are looking to always made decisions which have a positive expected value.
In other words, if the action to take is expected to make a tiny profit in the long run, its the correct decision to make and you should take the opportunity.
Even if you happen to be a slight favorite and lose the hand, which will happen a lot, the great thing about cash game poker is that you can always buy-in again.
The difference between cash game poker and tournament poker doesn't stop there. In cash games, generally you can sit down at the table with 100 big blinds. This enables you to play a lot more hands because you are getting the implied odds.
While in tournament poker you are typically playing with much shallower stacks, and with the fast blind structures the blinds relative to stacks are very low, and most players are pretty much in shove/fold mode. While shoving your entire stack can be exciting, to the poker purist this is absurd.
Poker is all about playing post flop, with betting on every street, so there is no better way to learn and play the game then by participating in cash game poker games.
In addition, the beauty of cash game poker is having the flexibilty to play when you want to. Fancy playing 100 hands online for a quick session? No problem! You don't have this luxury with big multi-table tournaments, which can sometimes take hours to finish to determine the winner.
Some of the best poker players in the world are cash game players. Even most of the top tournament players will play in side cash games for extra income.
Poker cash games can be found in brick and mortar casinos or at online poker sites, and there are usually a great diversity of games for players of all skill levels.